Plastic Surgeon in Thousand Oaks Discusses Common Motivations Behind Breast Revision
Thousand Oaks, CA— There has been a recent increase in patient desire for breast revision surgery, explains Dr. Michael R. Schwartz, a plastic surgeon in Thousand Oaks. While many patients are delighted with their results after breast augmentation, he says there are a number of reasons why individuals might consider a secondary procedure that would modify the form and/or function of the breasts.
While every situation is unique, Dr. Schwartz explains that the most common reasons patients request breast revision are actually functional issues, including capsular contracture, wrinkling, or rupture of one or both implants. Cosmetic concerns are also well represented, he says, and they typically include the desire to exchange saline breast implants with silicone, which are generally regarded as having a more natural texture and appearance, or breast implant removal. Overall, the Thousand Oaks plastic surgeon says candidates for breast revision are typically seeking one of four things:
Exchange of breast implant type
Removal of breast implants
Correction of unsatisfactory results of previous augmentation
Replacement due to capsular contracture or deflation
Dr. Schwartz admits that, while not common, some patients request his assistance for a secondary breast augmentation after discovering they are unhappy with the initial procedure performed elsewhere, often due to either the size of the implants or on account of an unappealing appearance. He says that this type of surgery is more complex and may require additional downtime; however, patients are typically much happier with the results.
Ultimately, Dr. Schwartz says he recognizes there are a variety of reasons why patients may desire breast revision, and he endeavors to understand the unique motivations, aspirations, and anatomic needs of each individual while providing natural-looking results women will love.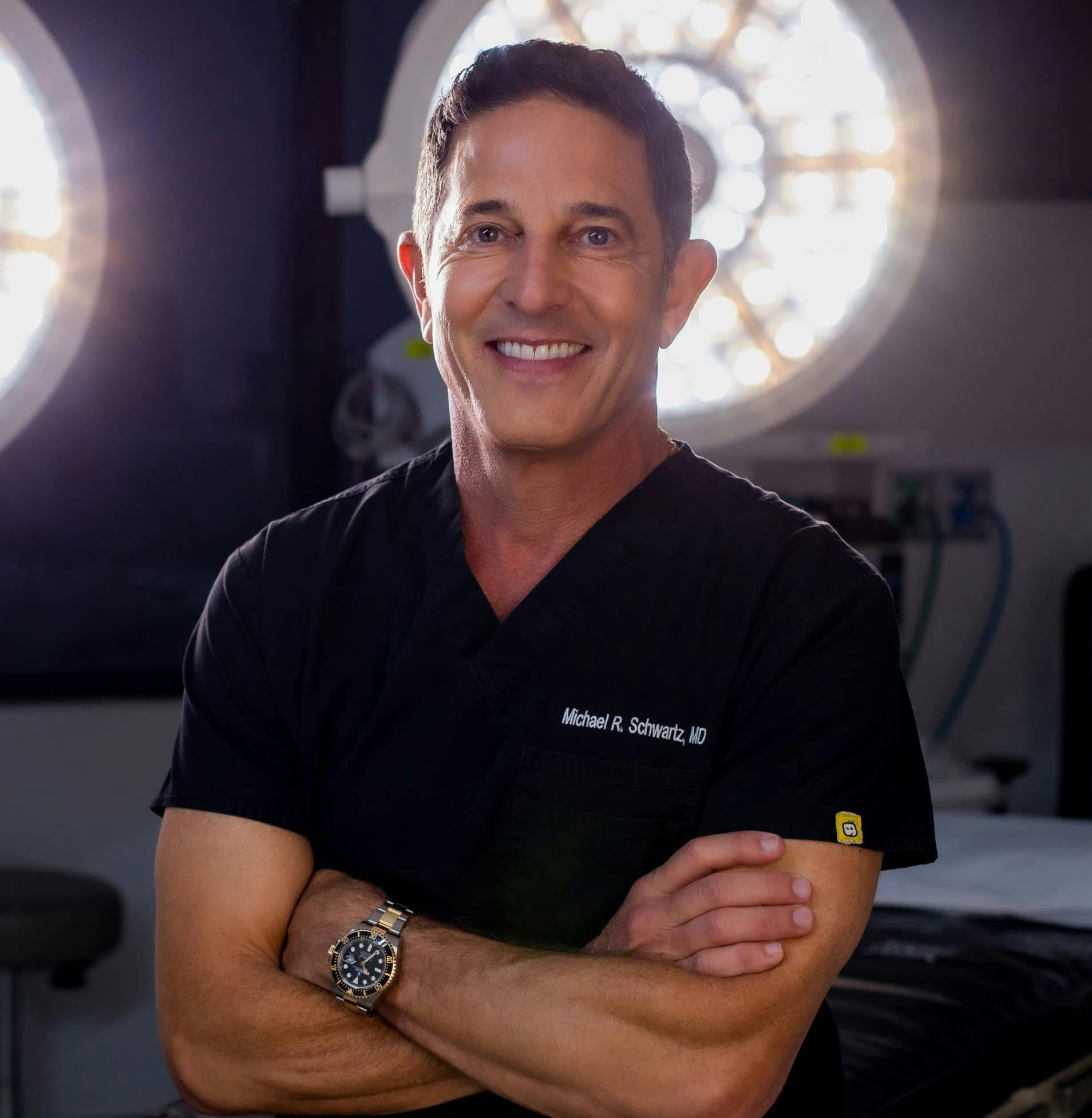 About Michael R. Schwartz, MD, FACS
Certified by both the American Board of Plastic Surgery and the American Board of Surgery, Dr. Schwartz is a plastic surgeon based in the Thousand Oaks area. He completed his general surgery residency at the University of Southern California, and plastic and reconstructive surgery training at The University of Texas Southwestern Medical Center in Dallas. He is an active member of several prestigious medical organizations, including the American Society of Plastic Surgeons, the American Society of Plastic Surgery, and The American Society for Aesthetic Plastic Surgery. He is the recipient of numerous awards and has been in private practice since 1998. Dr. Schwartz is available for interview upon request.
For more information about Dr. Schwartz and his practice, please visit drschwartz.com and facebook.com/drmschwartz.